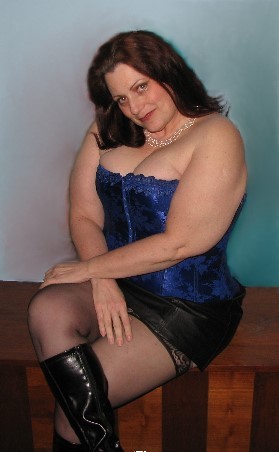 Welcome to my world. I am pleased that you have come to visit my website. I have dedicated this web site and my life to Female Domination. I have felt since I was a young girl that I was superior to all of the men and boys in my life. When I started dating I only dated boys that were able to treat me with the respect and demeanor that was appropriate for a woman like myself. I felt that being allowed to share time with me was a joy that should be valued above everything else in their world. I have always been addressed as Ms Robin. People could see I was special as soon as they met me. I have had the opportunity to meet with people from all classes and philosophies in our world. I have dined with Presidents and the homeless. I treat all with the same grace and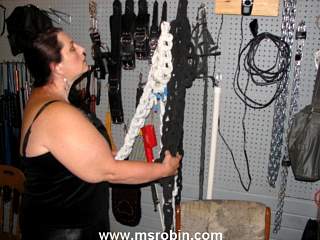 understanding that is so lacking in our world.

I would best describe myself as a Queen that rules her subjects with honor and I desire these subjects to be happy in their service to me. I expect that they will give to me the devotion and dedication that I deserve. I am always looking for others that will come to understand and experience my presence as a joy beyond all others. I take great pride in being the best Mistress and woman that I can be. I want others to be able to experience all the joys that this wonderful lifestyle of Female Domination has brought to me and have created this website for that purpose.
I would like everyone that visits my website to be aware that I am looking for a submissive male, female, or couple to move into my home. The details on what is expected and required from this person(s) are listed in the

pages.
DOMME IN TRAINING

Are you ready to me right now and start experiencing the hundreds of photos and hours of videos that document the many sessions that I have experienced with various female and male submissives? Also, there are hours of videos and an ever expanding journal by my full-time, live-in sissy maid, Rachael. Come on in and see the feminization and permanent chastity that is applied to Rachael and read his words on what this experience is like for him.

Read all about my recent travels on my Mistress page.